Language of Our Heart
We all have the right to communicate and engage in the language in which we feel most comfortable – the language of our heart.
Language is Power
At Community Language Cooperative we make sure that we are able to provide interpretation, translation and language justice training to ensure that everyone is able to participate in society and engage civically in the language of their heart.
Interpretation
We believe in providing professional, quality interpretation into all represented languages.
Language Justice
Come with us on a deep dive into the principles of Language Justice as it relates to social justice movements.
Translation
We offer professional translation of written documents, speeches, content in books or any other text to another language.
Facilitation
Give us an objective for a meeting, event or presentation and we will provide a space of inclusiveness where that goal can be achieved by valuing and respecting everyone's voice.
"The Cooperative is not just providing a service, it's creating a relationship with us"– Rachel Cleaves, GES LiveWell
"La Cooperativa no solo está proporcionando un servicio, está creando una relación con nosotros". - Rachel Cleaves, GES LiveWell
Interpreter Spotlight
Meet one of CLC's interpreters and hear about the unique role they play in supporting our mission.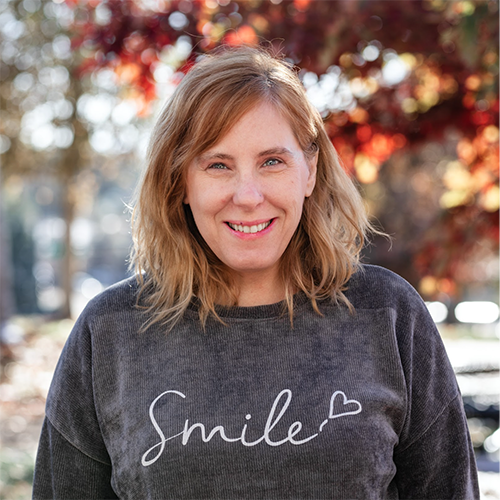 Mayte Elena
Mayte Elena's unique journey unfolds beginning in her early days in Madrid, Spain, where her profound love for languages was instilled and inspired by her parents. Mayte was sent to stay in England each summer, and her dream of moving to the UK was shaped by a blossoming desire to study linguistics. At 18, she traveled again to study in the United States, where she fell in love with the American higher education system. Returning to Spain, she pursued a major in English. Despite realizing her goal of becoming a United Nations interpreter, she was seeking more impact and community connection in her work, so she refocused on education.
Mayte's commitment to changing the world through education took shape as she earned a bachelor's and master's in bilingual education. Her career as a distinguished teacher took her across the globe; teaching in Finland, Ireland, England, Spain, and Iraq.
A pivotal point occurred in 2014, when Mayte transitioned to the US education system through a government exchange program. Chosen to work in Colorado, she met challenges in the Denver community of Montbello school system where a low-performing rating was applied. Over five years, Mayte helped the school evolve to high-performing. The turning point in her journey came in 2016 when she met Indira Guzman. Their collaboration at Community Language Cooperative finally connected Mayte's passions for teaching and interpreting; bridging the gap between understanding her students' struggles and being their voice in the community.
Mayte's story is a testament to her unwavering dedication to education and love of language, showcasing her commitment to making a positive impact on students' lives while navigating the complexities of the educational landscape. Today, Mayte is a teacher at George Washington High School in Denver and enjoys her role as an interpreter for Community Language Cooperative.
Need help enabling interpretation on Zoom?
This video walks you through steps needed to enable interpretation on Zoom and create a calendar to share with CLC.